The girls wrestling team is preparing for its upcoming season. As the season approaches, the athletes have been reflecting on their last season and what's changing as the new one draws near. 
With this being the girls' second season, Coach Alexis Madsen gave insight about what changes would be made.
"It is getting to the point now where it's kind of time to spread the wings a little bit and have their own space to let them become the team," Madsen said.
The girls are now practicing separately from the boys, and they've doubled the size of their team from last year. 
Story continues below advertisement
One of Madsen's main goals for the team is to execute at a high level of confidence on the mat and in their minds.
 "It's not like you're battling with a whole other team and it's a war, you know, it comes down to you as an individual," Madsen said.
The coach has worked to instill this mindset into the team culture.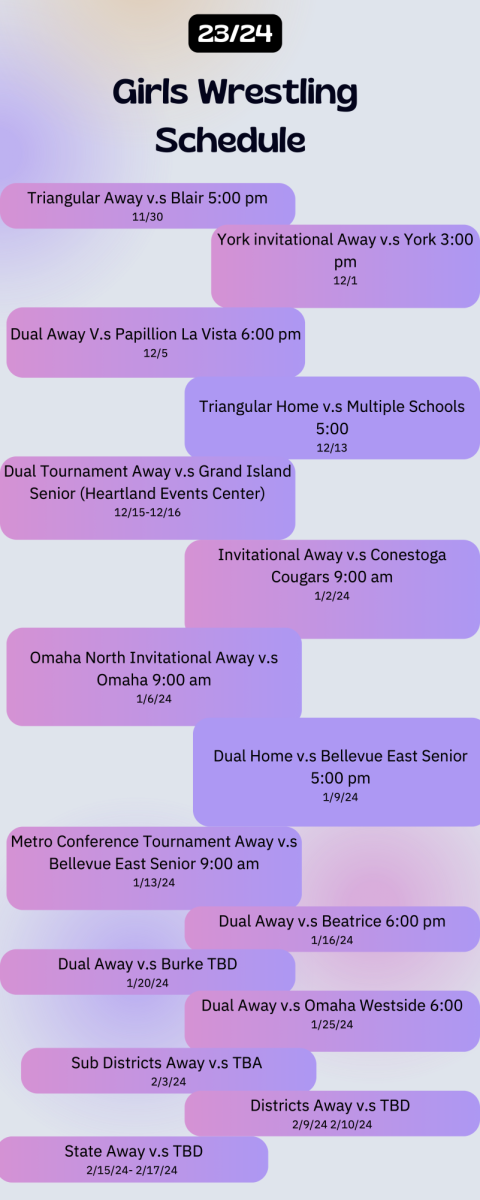 First-year wrestler Aubrey Loehr, a sophomore, said she considered the personal impact when deciding to join the team.
"If I joined it, I felt like I would be more confident with myself, so I think I'm already seeing it this year," Loehr said.
Being supportive of one another is another key factor. Teammates cheering them on from the side can give the wrestlers confidence to achieve greater things. 
"I really want to just keep encouraging the girls to be so comfortable with being vulnerable and confident," Madsen said. 
"This is such a tough sport," the coach added. "It puts you in such a vulnerable place, because your back is literally up against a mat or a corner, so you have to be willing to fight back."
Team captain Allie Grow, a senior, expressed goals of her own for the team.
"I hope for more wins, and as a team to come together more," Grow said.
The team's first meet is scheduled for Nov. 30 at Blair High School.