Titan band members pulled together to create travel baskets for the Bellevue East marching band following a crash they experienced after the State Marching Contest on Oct. 21. No serious injured occurred, but students were shaken up.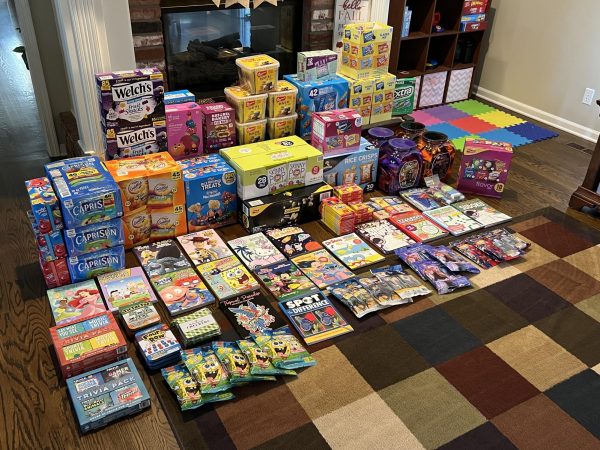 Junior Edyn Butler, a color guard member of the Titan band, was inspired to plan and organize the donation for Bellevue East's band, whose season didn't end with the state contest.
"We really wanted to do something for them, because we knew they would do the same for us if we were in their shoes. Their band director showed a lot of support and told us a lot of the students didn't even want to get onto a bus, so we wanted to do something to combat that," Butler said. 
With Bellevue East's next competition being in Saint Louis, Missouri, travel baskets were decided as the best donation to be made to help ease anxiety.
Story continues below advertisement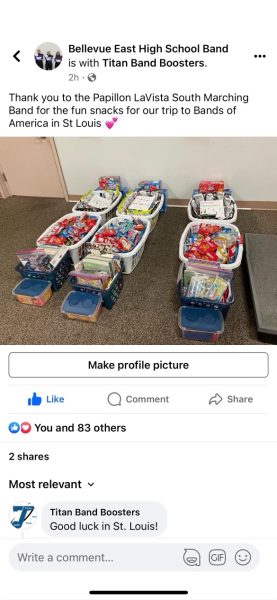 "They shouldn't have to be scared to get on a bus, especially because of someone else's irresponsible choices. So me and my mom talked it out and said 'OK, what can we do to help them feel less scared?'" Butler said.
Butler sent out a message to the band asking for donations of snacks, games, and crayons/coloring supplies. 
"We collected around 20 boxes of assorted foods, 12 boxes of juice boxes, and around 25 coloring books and different to-go activities, and countless packs of crayons, colored pencils, and markers from kids in the band. We also collected around $500 in monetary donations and used that to buy everything else we needed," Butler said. 
"[The Titan band] always talk about how we won't be outclassed, and I think doing this really showed that off," Butler said.