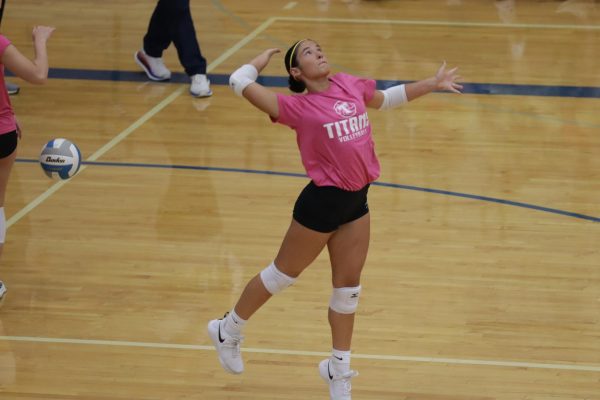 In a state on fire for volleyball, the back-to-back-state-champ Titans are blazing into another winning season, ranked #7 in the nation and scoring a 30-0 record as of Oct. 9. 
The team is led by Omaha World-Herald Female Head Coach of the Year Katie Tarman, whose passion for the sport was on display after the University of Nebraska broke the record for most attended women's sporting event on Aug. 30, when 92,003 fans crowded into Memorial Stadium for a Volleyball Day matchup of four state teams.
"Having a hard time putting it into words last night," Tarman wrote in a public post on Facebook. "Emotional. Powerful. United. Collective. SO SO SPECIAL… Incredibly grateful for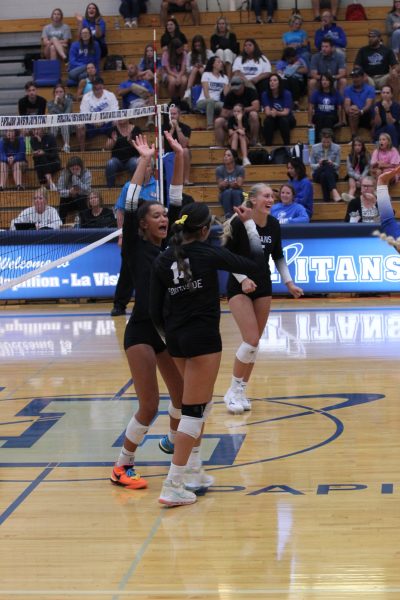 being raised in this state where girls are taught they can achieve anything with hard work, commitment, confidence, and connection. It is becoming something ingrained in us because of ALL the wonderful humans/coaches/teachers who have led us to that standard. Nothing is impossible! Being there with our girls and my daughters could not have been more perfect. A night to remember forever. The sky is the limit for female sports and I am so proud to be a tiny part. Nebraska got this right! It was AMAZING!"
Story continues below advertisement
Despite her own success in the sport, as a former college player herself and a three-time champion coach at Papio South, Tarman says her heart is for the players. 
"I just have one desire, and that is to impact my girls in a positive way in which they feel empowered to accomplish whatever goals they want," Tarman said. "The awards are nice, but they're never my driving force. I feel lucky to coach these girls." 
This season started with two new freshmen, Kam Bails and Lyric Judson, showing out on the court and going straight to varsity.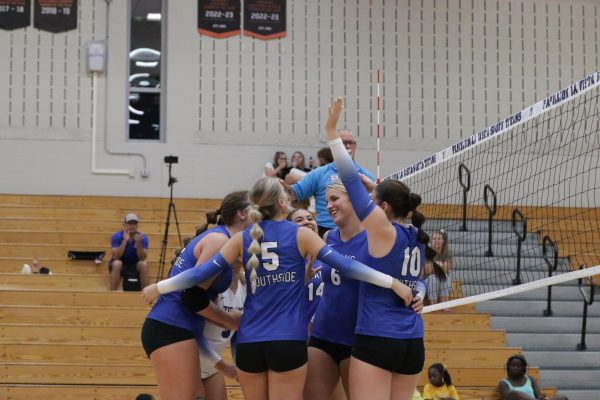 "I'd say it means a lot to me," Judson said, "just because you get to play with people who play at an intense level. Everybody is there to win, everybody's there to win state, everybody is there to play different teams you don't usually play during the regular season. So I'd say it's pretty meaningful to be able to just play with all of these girls."
It's a team accustomed to wins but not without grit. In a match against Omaha Westside on Sept. 20, the Titans fell to the Warriors in the first set, 25-21. After that initial loss, Papio South came back to win 3-1,  not allowing Westside to score more than 20 points in any of the last three sets.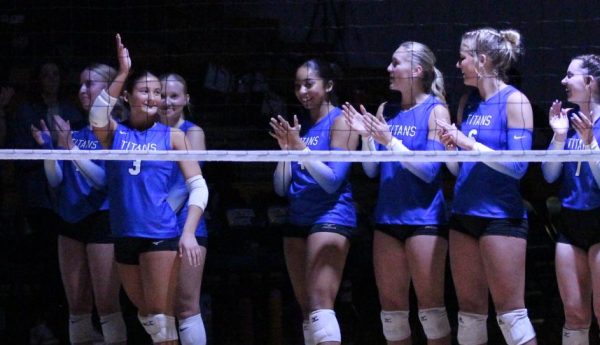 Senior middle hitter Kate Ligon said two things powered the team's consistency: "Discipline and grit, because I don't think any of these girls on the team will ever get bad," Ligon said. "I'll be on the bench in the third set and be like, 'Oh gosh, it's 20-15,' and then we just pull away, winning 25-15. We are really good at finishing games."
The team has had the same goal every year, with their sights set to win state for a third consecutive year  in 2023. 
"Our main goal is to not want to take our jersey off at the end of the year," said team captain and outside hitter Lauren Medeck, who was named Gatorade Player of the Year last season. "Obviously you want to win state, but it's more about the
experience that we have with each other on the court." 
Tarman said that team bond extends beyond the action on the court. "'Taking the jersey off' means they don't want the season to end," the coach explained
 "It means, they love each other so much and are willing to play for them all the time, and they can't imagine having the season end or not getting to wear their jerseys again."