Many local nature lovers joined the Nebraska Forest Service in an appreciation for Nebraska's outdoor recreation and wildlife at the Free Forest Festival Family Fun Night on Sept. 8. Located at Horning State Farm Demonstration Forest, the festivities included a wide variety of activities, displays, and presentations from local organizations such as Wildlife Encounters, Omaha Henry Doorly Zoo and Aquarium, Fontanelle Forest, Nebraska Department of Natural Resources, and more.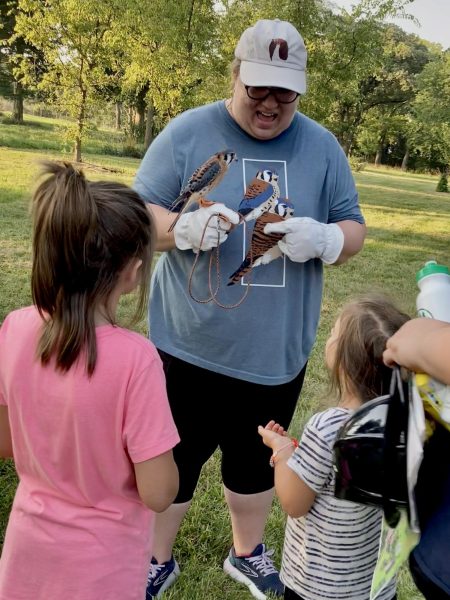 The festival began in 2017 and, despite struggles during the COVID era, it has been an annual event since the first year. Nebraska Forest Service Public Relations liaison Ben Bohall said, "The biggest change for us over the years had been the addition of partners. We usually have over 50 university and outdoor-oriented partners come out and set up activities and events geared toward nature and science education."
After some obstacles with the pandemic, Bohall said, "It's been nice to see so many of our friends back in person."
Story continues below advertisement
Numbers for the Forest Festival have consistently increased since the virtual festivals held during the pandemic and until 2021. This year attendance reached nearly 1,300 total visitors compared with 900 visitors at last year's festival.
Activities for the afternoon included inflatable axe throwing, a tree hugging contest/scavenger hunt, archery, hayrack rides, wildlife and raptor encounters, and individual nature games with specific organizations.
Bohall explained, "That's one of the main goals of Forest Festival Family Fun Night: Spend a free evening enjoying several nature-oriented activities while having the chance to relax."
As expected, my night was completely free, and volunteers even provided hot dogs, chips, and cold water in Nebraska Forest Service water bottles at no cost.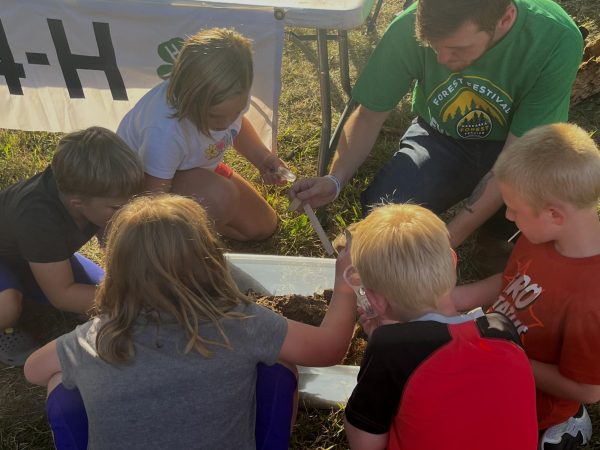 Entry for this year's festival began at 4 p.m. but I arrived at about 5:25 p.m. and the only activity I missed out on was tree climbing because all of the slots filled up quickly.
Driving into the farm was like entering cowboy territory. There were volunteers on horses guiding visitors to open parking spaces and even helping cars straighten out and reverse.
As I walked toward the festivities, I was encouraged to check out the signup to participate in archery, and although I decided to opt out, the consent form process was quick and painless.
Each organization's booth was spaced far enough away from one another to not only prevent crowding but also to make it easier for parents to keep track of their children. It was obvious the volunteers and coordinators did everything they could to make the festival a safe and fun environment for all families.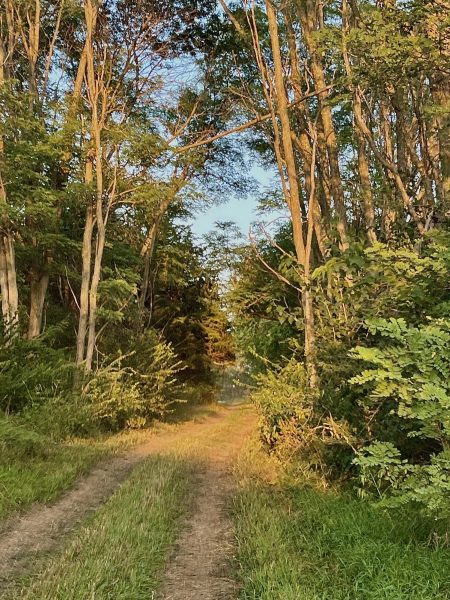 Activities differed between booths, and each organization provided a fun activity varying from wand making to archery practice and tree climbing, ensuring entertainment was available for all visitors. My favorite activities were baby-animal identification, wildlife and raptor encounters, and "collecting nature's colors." 
Overall the Forest Festival Family Fun Night was time greatly spent, and I left the farm feeling refreshed and equipped with new information about Nebraska's nature and wildlife.
Bohall said, "We hope visitors leave with even more of an appreciation for the outdoors. We spend so much time with technology, and that's great and all, but it's also important for families to have the ability to just disconnect and get outside."